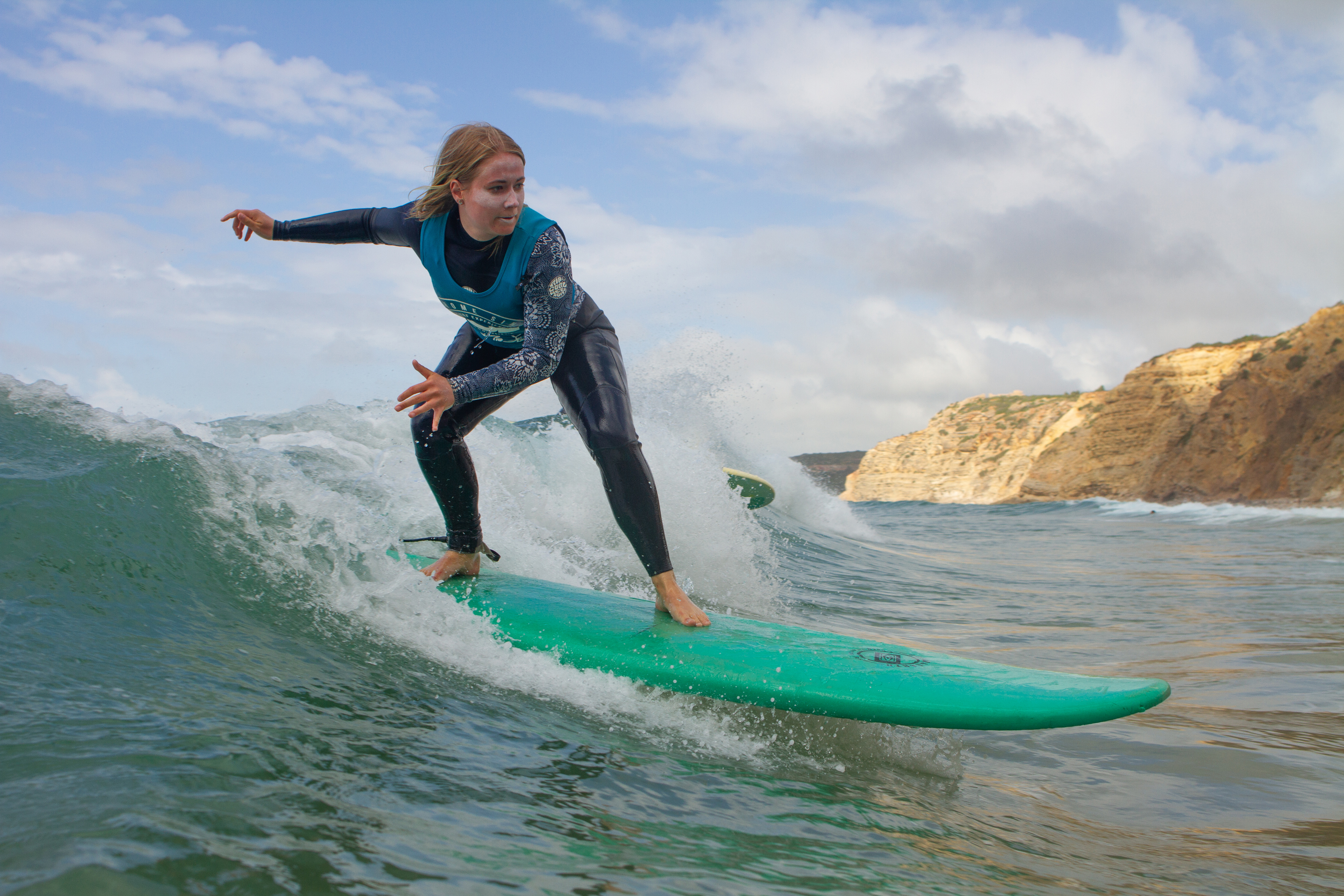 SURF DAY TRIP
Surf is up in Lagos or Sagres, come on and buckle up in our surf van! You want to learn surfing in the Algarve in Portugal or maybe you are just in a need for a surf guide that knows the best surf beaches at the west and south coast of the Algarve. In our surf course, we provide soft boards and wetsuits and if you are up for a tasty surf snack our beach team will even provide that.
Our Surf Day Trips are for everybody who likes to have a fun surf session, sand under their feet and sun on the skin. You shouldn't be concerned about your fitness but more about how this beach day could make you feel. The secret of a successful & mind blowing day is what you make of it!
To provide a motivating & instructive setting we like to organize a homogeneous experience level. The best match for you is our goal!
2 surf sessions a day

friendly guides with deep local knowledge

sport introduction

free transport to the spots at the diverse beaches on the south and west coast

pick up and drop off your hotel and meeting point

video analysis (on request)

lunch (on request)

surfboard, wetsuit & lycra
prices are per person | each surf session about 3 hours of water time
Low Season: 01.11.2022 - 22.06.2023
High Season: 22.06.2023 - 31.10.2023
Low Season: 01.11.2023 - 31.12.2023
GET IN TOUCH
Keep your Algarve contacs up to date and reach us as you like it most!