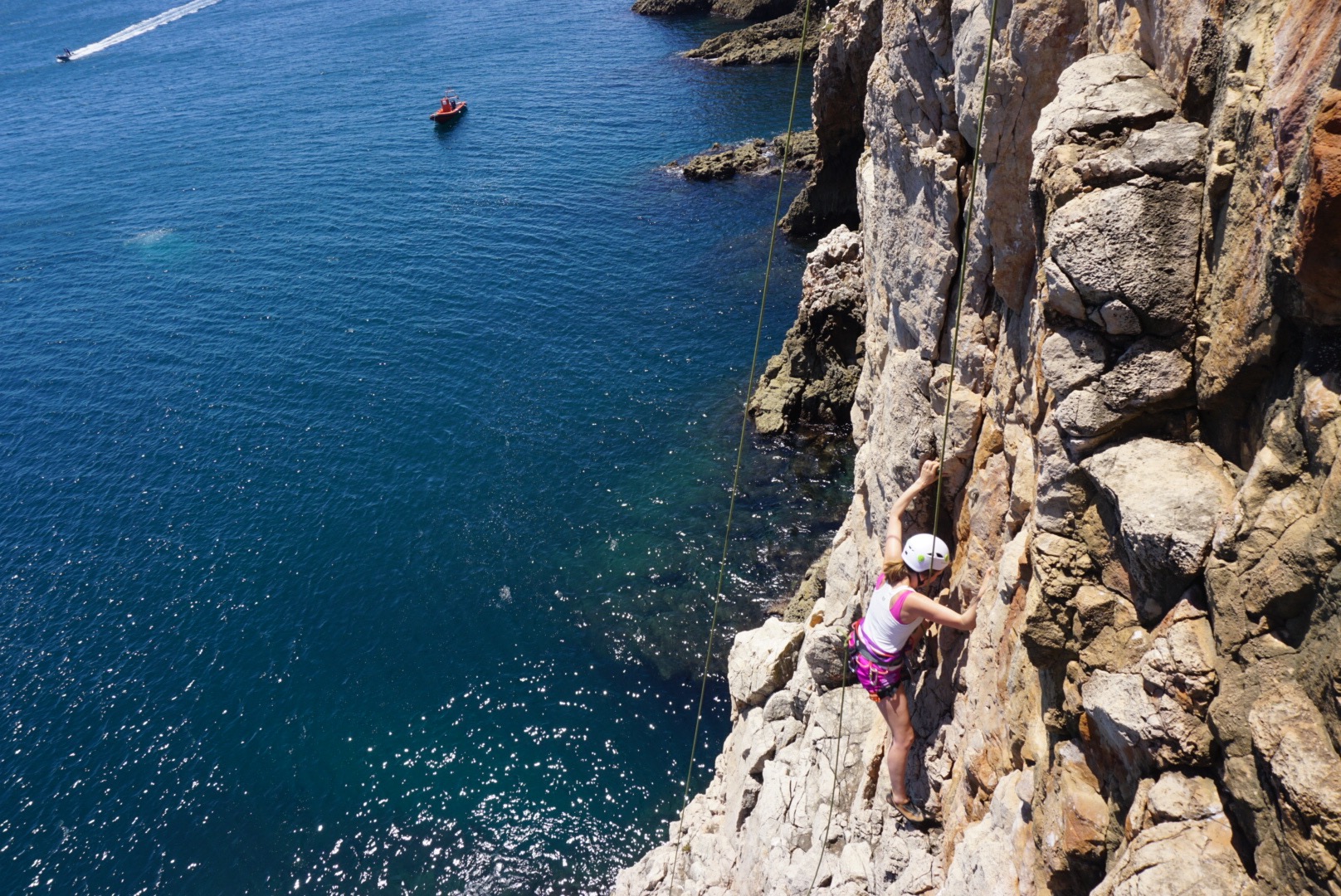 PRIVATE ROCK CLIMB TRIP
The difference between the Private Rock Climb Trip to a regular Rock Climb Lesson is, that you can book this trip by your own for one or for two people.
This option is especially interesting for people climbing in higher grades (6b+ and more) or those who would like to learn lead climbing, but also for people who think that they would like that extra bit of attention and help we can offer in a 1:1 or 1:2 instructor to climber ratio. In the Private Rock Climb Trip all equipment is included. Half day and full day lesson are available.
We honestly think climbing in the Algarve is something special and actually that it is why we, ASA Algarve Sea Adventures, are located here. When we discovered all of these stunning climbing routes by ourselves, we realized that this is climbing in a completely different atmosphere.
Here climbing does not take place in the mountains or in the woods somewhere inland, but right by the ocean - with sea view, on rocks by the beach (so have a swim in between your routes) and on the stunning cliffs around Europe's most western point Sagres. So this is definitely one of the most amazing climbing areas in Portugal and southern Europe.
session about 2 hours to 4 hours of rock time

introduction to climbing equipment & safety

fully qualified and friendly guides

free transport to the spots arount Rocha da Pena, Lagos and Sagres

practical training in belay technics, basic climb technics, outdoor toprope

setup of the climbing routes

pick up and drop off at your hotel or desginated meeting point

rental of the complete climbing equipment
prices are per person | half day 2 hours | full day 4 hours
GET IN TOUCH
Keep your Algarve contacs up to date and reach us as you like it most!